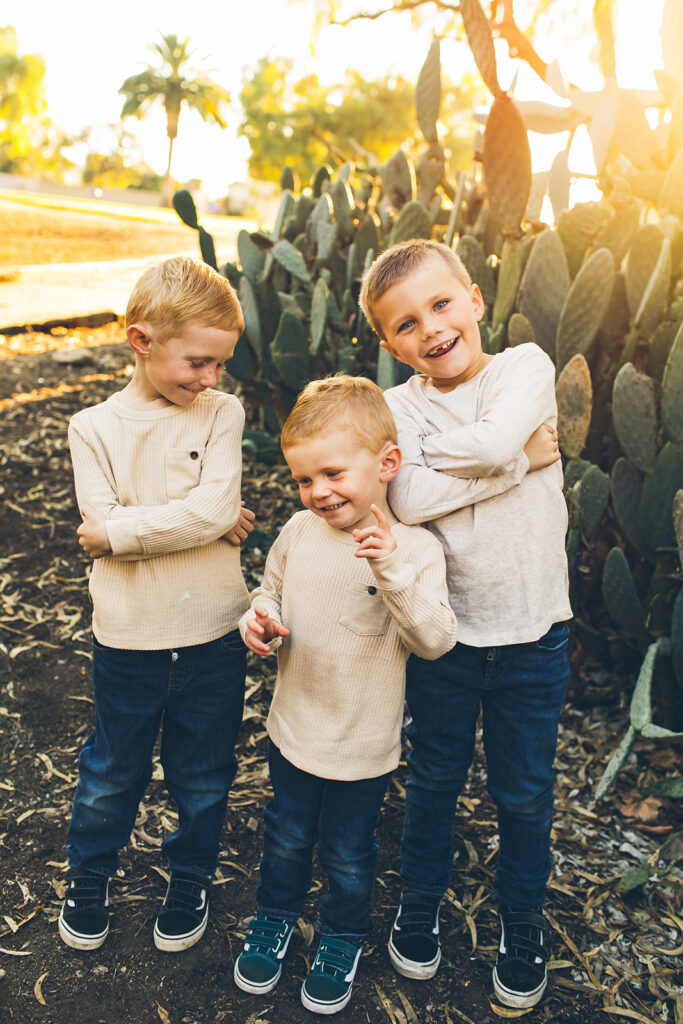 These are the boys that started it all. The F, the K, and the N.
Finn is extremely outgoing, loves everybody, and will steal your heart with his sweet smile. He loves to swim, surf, and play outside with his friends. Finn turned 7 in October.
Nash is shy but daring and loves anything that pushes the limits. He loves to cuddle, swim, and anything to do with fire fighters. He can often be found jumping on the trampoline and riding his scooter. Nash just turned 5.
Kane is loud, happy, and always wants to be the center of attention. He loves to get dirty, be in the water, and play with friends. He loves to learn new things and follow his big brothers. Kane turned 4 in November.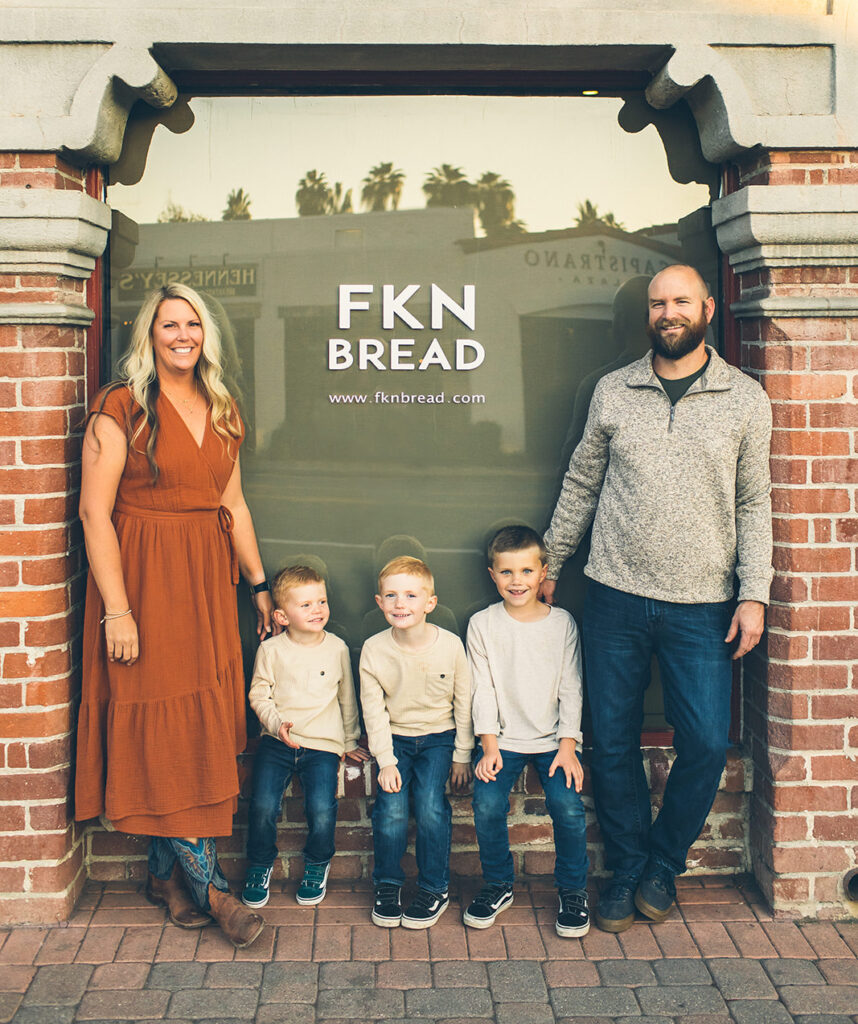 FKN bread was created in a small home during a crazy time. Dave and his wife, Bree, were experimenting with making different types of bread that ended up being quite delicious. One loaf was sold, the word was out, and FKN Bread became a local favorite.
Dave was born and raised in San Juan Capistrano. He was actually raised in the very same house that FKN Bread was created. He has always had a passion for cooking and creating culinary masterpieces. Dave grew up playing hockey and fishing locally. After graduating from Dana Hills High School he attended college at National University and earned a business degree. Dave then moved home to be closer to his family. Dave met Bree in 2013 while working together at a restaurant in Laguna Beach. Bree was born and raised in St. Augustine, Florida. She attended college at Florida State University where she earned a master's degree in social work. Bree moved to California on a whim in 2013 and started working at the same restaurant as Dave. Bree also works at Beta Foster Care and is a foster care social worker. Dave and Bree fell in love and the rest is history.